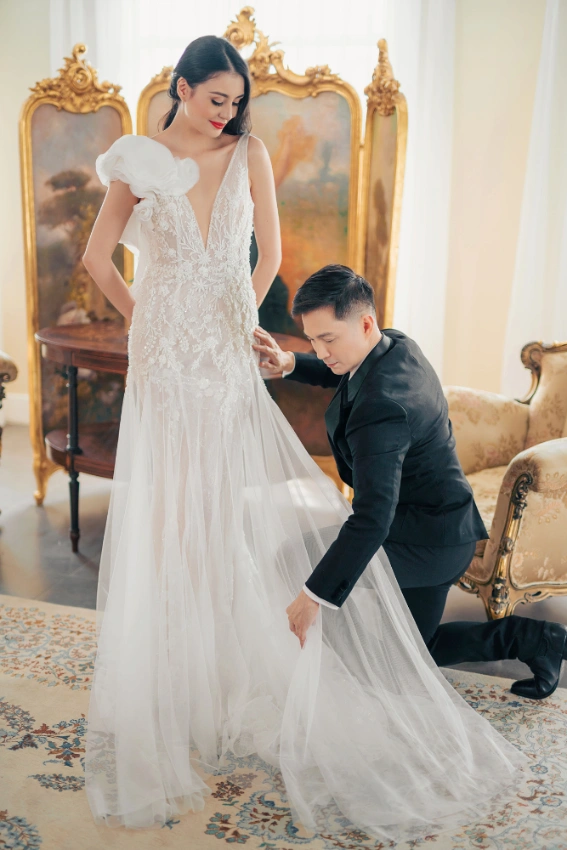 The passion to Create The Best
Wedding fashion, for me, speaks of romance which calls for a specific craftsmanship that should captivate all. We celebrate your story and commit to adorning brides and grooms with their dream gowns and suits– whether it's customized, bespoke, or ready-to-wear, too. We make sure that valiant grooms beam in precise tailoring and luxurious sophistication as radiant brides go down the aisle in lace, satin, and embellishment of tradition plus grace.
Francis Libiran Bridal embark on a journey with you – a vow to make and a union of hearts, forever in love.

Celebrate your day with the finest gowns in the country
Discover the enchanting full bridal and groom collections and experience firsthand the beauty, elegance, and personalized touch of our creations. Our dedicated team will guide you through an array of masterpieces when you Visit our branch at Unit 2-029, 2nd Floor, Greenbelt 5, Makati, 1223
Francis Libiran Bridal sets the bar for unparalleled quality and luxuriousness in wedding attire. Creating ethereal silhouettes for every bride and exuding elegant aura for each groom. We ensure that you radiate opulence and feel extraordinary on their most cherished days of your life. 
EXPERIENCE OPULENCE WITH FRANCIS LIBIRAN BRIDAL
From customized and bespoke to ready-to-wear wedding gowns and suits, each masterpiece combines the classic elegance with a contemporary flair.